SKT RCS Emojis, 2016
The SK Telecom RCS message app is a messenger service built into SKT's own smartphone developed to increase market share for their communication platform. We have created emoticons that are installed in the messenger app.

Client:
SK Telecom


Management:
Design Fever

Director:
Juheon Oh

Emoji Design:
Jiyeon Kim
Soyeon Kwon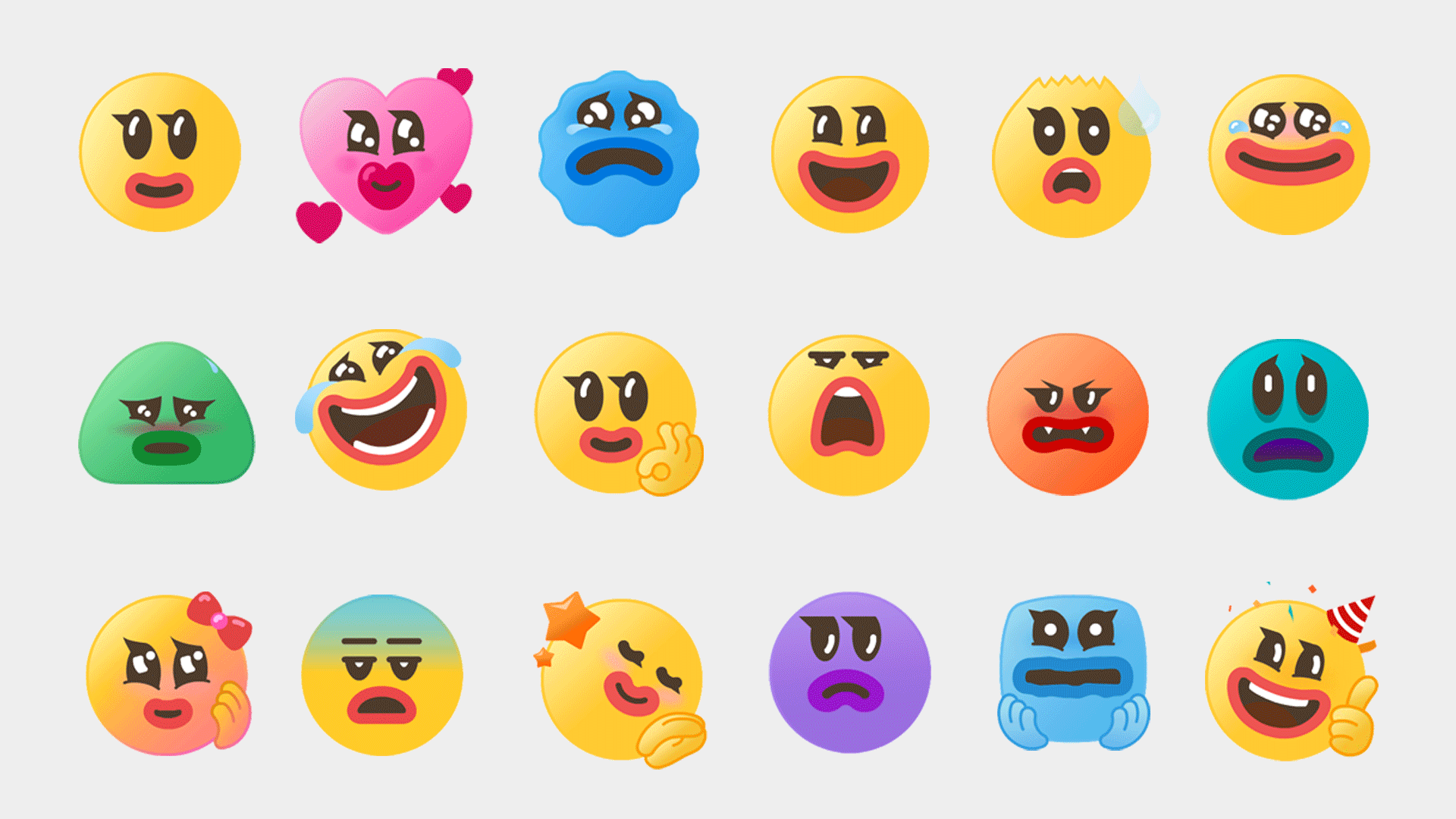 ---
Process
First Draft
In order to create emojis that empathize with many people, I drew the image of an office worker that is common in people's daily lives. Other emoji sets we tried included a homemaker and a persimmon based on Korean puns.
Second Draft
Since it is a new built-in emoji, we used basic shapes that focus on facial expressions rather than specific characters to reach a wider audience.

Deliverables
Although the emojis have a basic shape, the emotions are maximized with colors and shapes that differ from other emojis.